Online Business Sales 2021
READ THIS 
Australia's newest Business for sale web site designed for buying and selling businesses in 2021
Let us help you prepare Now !

Want Buyers to see your business
at the
Next overseas Trade Mission In November 2022 ?
Call Noel 0418741814
"We will help you prepare to exit your business for retirement or divestment ".
Home Page and web site proudly owned and operated by Australians for Australians through Australian Business Sales Corporation Pty Limited.
We will help Baby Boomers prepare for the divestment and exit of their businesses through local and overseas business  buyers.
Criteria over $ 350,000 Turnover and well established.( there may be other requirements depending on the Visa category)
We act in the capacity of Buyers or Sellers mandates for Buyers and Sellers, including Mergers and Acquisitions.
You may pay no commission in some cases, saving you thousands of dollars.
Other Preparation Fees may be applicable depending on your requirements.
If you are considering either buying a business or selling your business, you may need to discuss the various options with the professionals,we are the go to guys for buying and selling businesses both nationally and internationally since 1990.Valuations and market appraisals.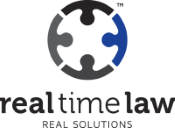 We provide legal,financial,marketing,valuations, Industry analysis and business advice and services involved in all aspects of the business sales,divestment and business buying transaction.
Including Legal,Financial,exit strategy,Valuations,appraisals ,pricing,marketing,business plans and Information memorandums,business expos.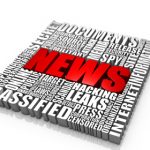 As the leaders in online business sales we have up to date Information technology allowing us to constantly track Google changes for our online business marketing.
Placing us on the first page of Google consistently for optimum exposure for your business sale.
So if you need help ! Call 1300 722 556 or email us @[email protected].
Other sites that are included for your business exposure are www.australianbusinesssales.com.au www.businessesforsaleinaustralia.com.au: www.onlinebusinesssales.com.au, Businessforsale.Sydney.
As members of the Australian Institute of Business Brokers we are fully licensed ,accredited,trained and experienced to offer the best possible advice to both Business Buyers and Business Sellers.
We abide by and follow a strict code of conduct,operate under Industry Best Practice, Government licensing,regulations and guidelines.

After 28 years in the business sales business we understand the issues and challenges involved in preparing your business for sale.We understand what the buyers expect.
We will make it simple and easy for you. Our fees and charges are very competitive,we abide by a strict code of conduct and within best practice Industry guidelines and Australian Consumer Laws.
We are able to offer you the best possible advice when it come to preparing your business for sale.
Since our inception we have developed a substantial Online presence for Business Sales through a series of special Business Buyer and Business Seller related Domain Names ,Websites and databases.
We MULTI -LIST your business nationally and internationally.
Over 250,000 in our combined data bases of buyers and sellers.
We now have over 110 Domains,URL's and business for sale partners and partners web sites , which are utilized to market, multi-list and sell your business both nationally and internationally through local and overseas Business Migration Buyers, Business Sellers and Investors.
Providing exposure of your business to business migrants from overseas countries such as , China,South Africa,India,New Zealand,UK, Europe and UAE,and Australasia.